Service Menu
at Lewis Ford of Dodge City
10,000 MILE SERVICE $50.00
99 Point Multi -Point Inspection
Lube Oil & Filter Change
Tire Rotation
15,000 MILE SERVICE $170.00
$53 SAVINGS
99 Point Multi -Point Inspection
Lube Oil & Filter Change
Change Engine Air Filter
Rotate & Balance Tires
Four Wheel Alignment
30,000 MILE SERVICE $330.00
$83 SAVINGS
99 Point Multi -Point Inspection
Lube Oil & Filter Change
Change Engine Air Filter
Rotate & Balance Tires
Four Wheel Alignment
BG Injector Cleaning
60,000 MILE SERVICE $699.00
$94 SAVINGS
99 Point Multi -Point Inspection
Lube Oil & Filter Change
Change Engine Air Filter
Rotate & Balance Tires
Four Wheel Alignment
BG Injector Cleaning
BG Transmission Flush & Fluid Replace
BG Brake Fluid Flush & Fluid Replace
90,000 MILE SERVICE $699.00
$120 SAVINGS
99 Point Multi -Point Inspection
Lube Oil & Filter Change
Change Engine Air Filter
Rotate & BalanceTires
Four Wheel Alignment
BG Injector Cleaning
BG Transmission Flush & Fluid Replace
BG Brake Fluid Flush & Fluid Replace
BG Brake Coolant Flush &  Replacement (up to 2 gallons)
SPARK PLUG SERVICES
4 CYLINDER - $137
$21 Savings
V6 (INTAKE PULL) - $228
$59 Savings
V6 (NO INTAKE PULL) - $219
$73 Savings
V8 ENGINE - $341
$85 Savings
Extra $66 per broken plug on 5.4L Engines. Spark plug boots recommended but not included. $8 per boot.
Add a 4WD pack to any service for $353. Originally $400!
$3.17 Per Extra Quart of Oil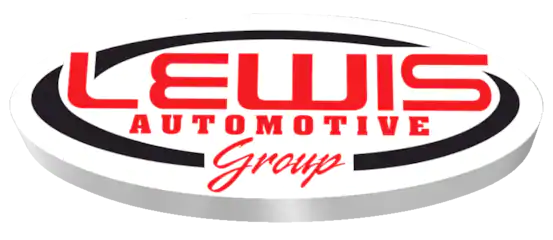 SERVICE PRICING
OIL & FILTER CHANGE CONVENTIONAL (Limit 6 QTS. $3.17 per Additional QT.): $43.00
AIR FILTER: $30.18
ALIGNMENT: $89.95
ROTATE & BALANCE: $59.95
INJECTOR CLEAN: $190.00
TRANSMISSION FLUSH: $250.00
BRAKE FLUSH: $130.00
COOLANT FLUSH: $185.00
KEY PROGRAM: SEE ADVISOR FOR DETAILS
AT LEWIS FORD...
...WE STRIVE FOR 100% CUSTOMER SATISFACTION 100% OF THE TIME. NOT ONLY WHEN YOU'RE PURCHASING OR SERVICING YOUR VEHICLE, BUT YOUR ENTIRE STAY WITH US HERE. IF OUR FACILITY IS NOT UP TO STANDARD, FROM OUR RESTROOMS TO OUR WAITING LOUNGE, PLEASE CALL OR SEE ANY STAFF MEMBER SO WE CAN ADDRESS THE PROBLEM.
THANK YOU FOR YOUR CONTINUED SUPPORT AND BUSINESS.
BUY LOCAL. BUY FOR LESS. BUY LEWIS.
MAKE YOUR NEXT FORD A LEWIS FORD!
Make an Inquiry
* Indicates a required field
Hours
Monday

9am-6pm

Tuesday

9am-6pm

Wednesday

9am-6pm

Thursday

9am-6pm

Friday

9am-6pm

Saturday

9am-5pm

Sunday

Closed